November Specials at 900 Degrees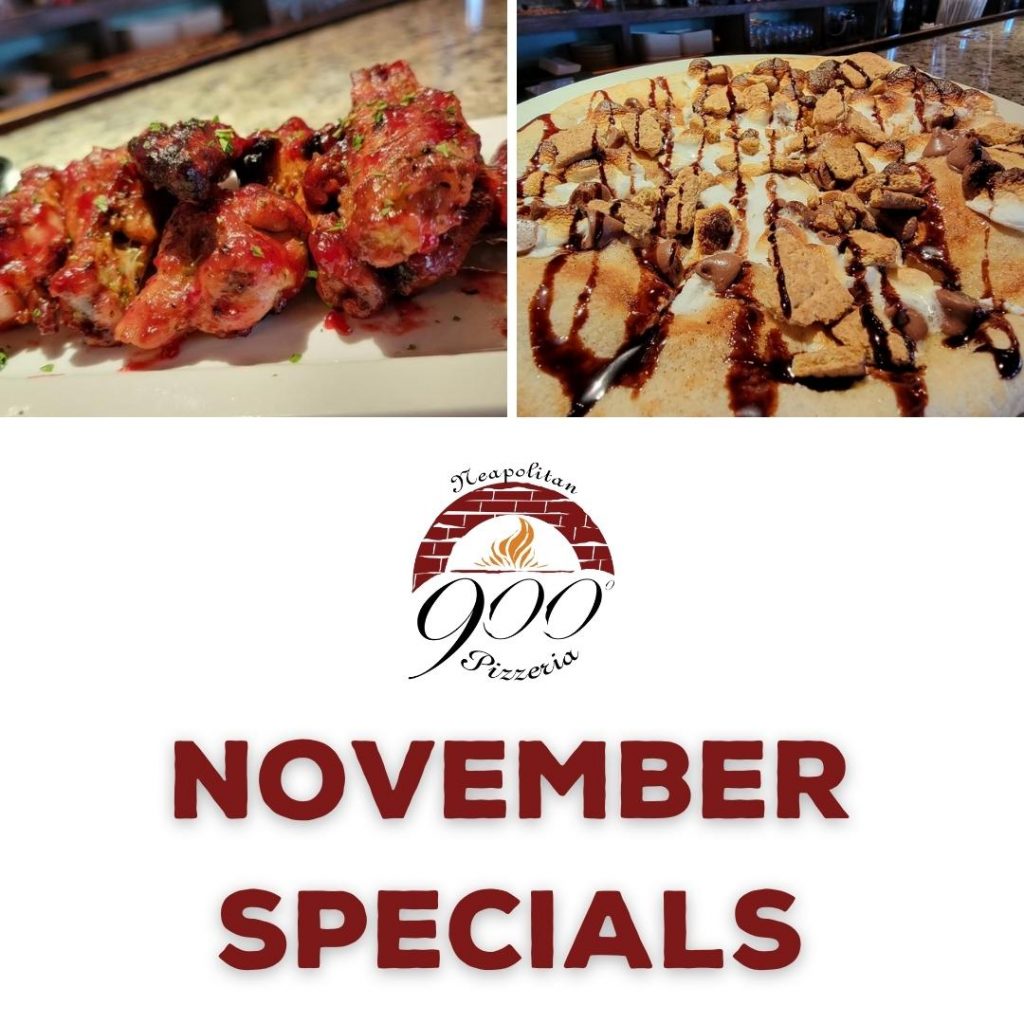 Would you like to try something new at 900 Degrees Neapolitan Pizzeria? Our team is extremely excited to offer SIX delicious 900 Degrees Specials through November 2022. Read about these November Specials below.
Spiced Cranberry Wings
Our wood-fired wings covered in a spiced cranberry sauce, lovingly made in our kitchen.
Pesto Pasta & Cranberries
A combo of spinach and walnut make up the pesto, and dried cranberries add a delicious pop of flavor to every bite. This one is sure to surprise!
Thanksgiving "Leftovers" Pizza
Turkey gravy sauce, shredded turkey, cubed stuffing, creamy mashed potatoes dollops, and homemade cranberry sauce served on the side.
Homemade Lasagna
Five layers of fresh lasagna noodles, towered together with an Italian cheese blend, ground beef, and our house made marinara sauce.
Caramel Apple Cloud Pie
The original 900 Degrees apple pie filling with chopped walnuts and cranberries soaked in bourbon whiskey mixed in.
Smores Dessert Pizza
A fall take on our dessert pizza, cinnamon dough with milk chocolate, marshmallows, and graham cracker pieces.
Don't miss your chance to try these yummy dishes in downtown Manchester, NH. Stop by the restaurant to enjoy 900 Degrees Specials before the end of November.