Manchester Animal Shelter Fundraiser at 900 Degrees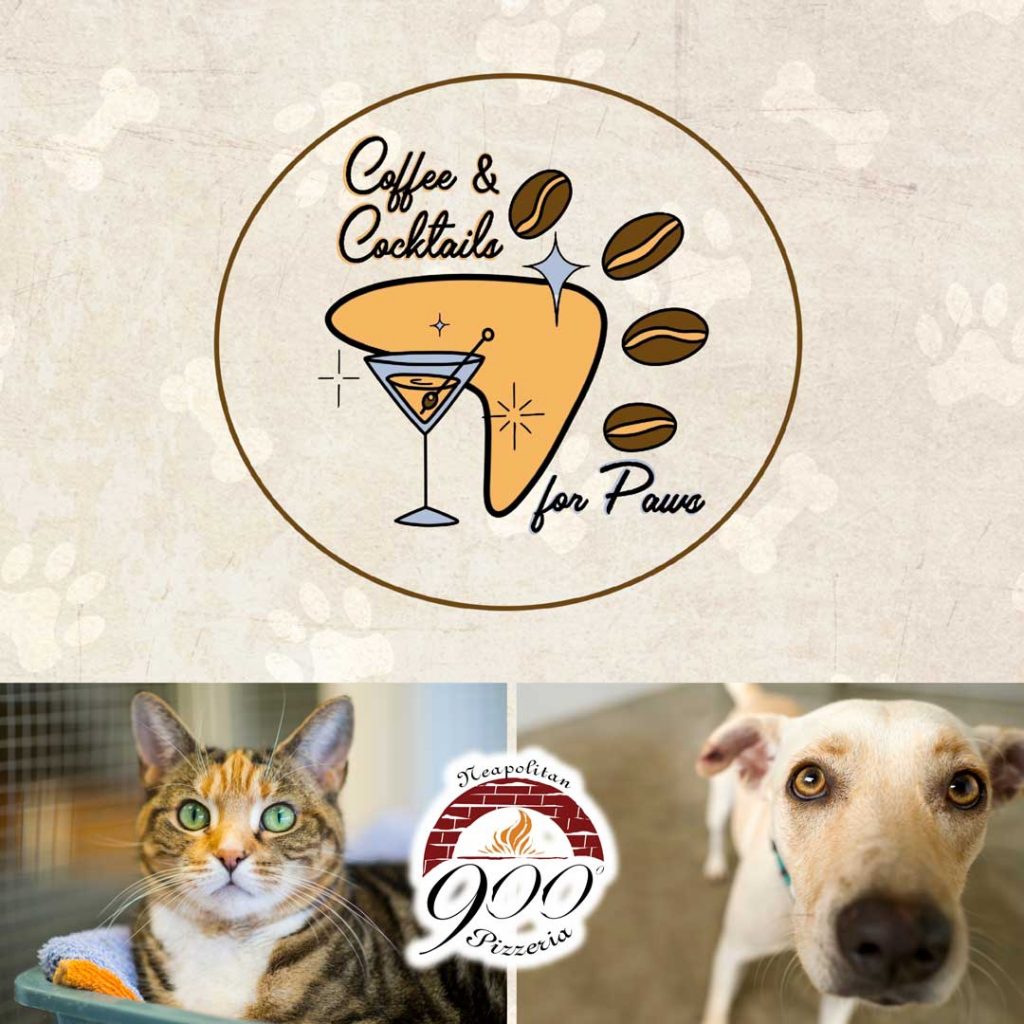 Throughout the month of October 2023, local New Hampshire coffee shops, restaurants, and bars are joining paws to support our furry friends at the Manchester Animal Shelter. A lineup of animal-themed drinks will be available, and for every sip you take, a portion of the proceeds will be donated to Manchester Animal Shelter. Coffee & Cocktails for Paws is proudly presented by Friends of the Manchester Animal Shelter. Try Frankie's French Martini at 900 Degrees or participate in this wonderful fundraiser to support the Manchester Animal Shelter by visiting one of the destinations below.
900 Degrees Neapolitan Pizzeria
50 Dow Street
Hometown Coffee Roasters
80 Old Granite Street
The Bridge Café
1117 Elm Street
Restoration Café
235 Hanover Street
The Green Beautiful
168 Wilson Street
Cat Alley Café
844 Elm Street
Aroma Joe's Café
2 South Beech Street (Manchester)
3 Chambers Drive (Hookset)
Flight Coffee Company
209 State Route 101 (Bedford)
The Hop Knot
1000 Elm Street
Stark Brewing
500 North Commercial Street
Bond Brewing and BBQ
1015 Elm Street
McGarvey's Saloon
1097 Elm Street
Shoppers
18 Lake Avenue
Ben and Jerry's
490 Elm Street 
Discover some delightful new options during the Coffee and Cocktails for Paws event taking place in October in support of the Manchester Animal Shelter. The participating bars, restaurants, and cafes listed above have expertly crafted specialty drinks that will tantalize your taste buds while also supporting an important cause. Round up your friends and plan an evening out to enjoy drinks that give back.
Want to share your experience on social media? Use #SupportLocal #ManchesterAnimalShelter #FMASNH #CoffeeandCocktailsforPaws
We hope to see you at 900 Degrees Neapolitan Pizzeria in Manchester NH to try the Frankie's French Martini and support the Manchester Animal Shelter. Let's make the Coffee & Cocktails for Paws fundraiser a success together!