Fall Harvest Salad October Special at 900 Degrees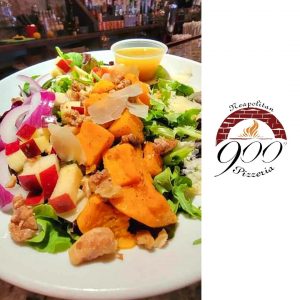 The team at 900 Degrees Neapolitan Pizzeria is keeping the 900 Degrees menu exciting with unique monthly specials to try. Would you like to learn about the 900 Degrees October Special?
Now introducing: the Fall Harvest Salad! Try this delicious 900 Degrees special before the month ends and stay tuned next month for November specials.