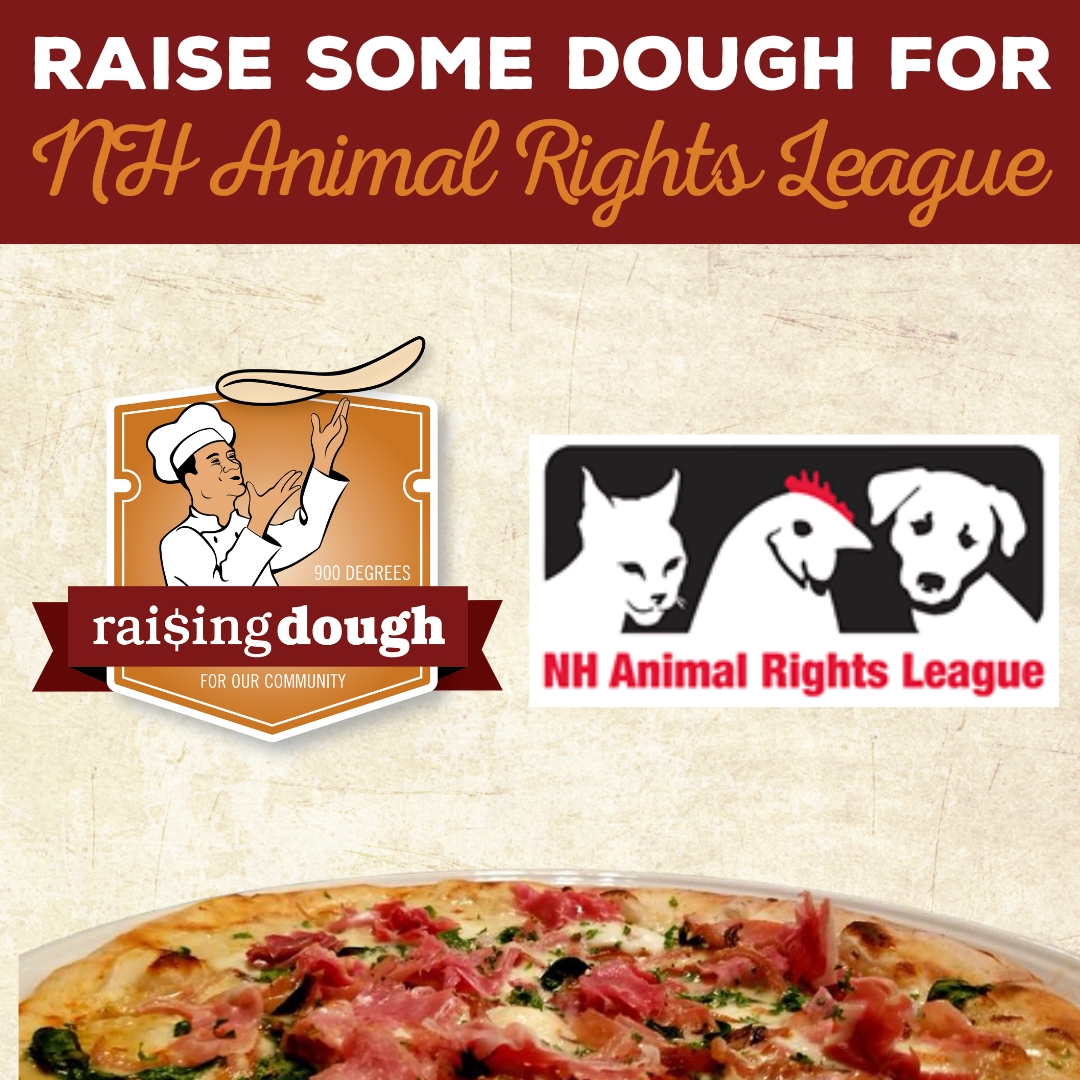 Raising Dough Fundraiser for NH Animal Rights League
Raising Dough Fundraiser for NH Animal Rights League
Join us on Monday, September 18, 2023, after 5:00pm at 900 Degrees Neapolitan Pizzeria in Manchester, NH, for a heartwarming Raising Dough fundraiser benefiting the NH Animal Rights League.
At 900 Degrees, we take pride in offering a delectable vegan menu that caters to diverse tastes while promoting animal-friendly choices. Our commitment to the community extends beyond culinary excellence, as we open up our outdoor dining deck for a memorable evening. What's even better? The deck is dog-friendly, so you can savor your dinner while your furry friend keeps your company.
We're excited to collaborate with the Greater Manchester community to support the NH Animal Rights League. Your participation not only treats your taste buds but also supports a great cause. For the past 15+ years, 900 Degrees has cherished the community's support, and through the Raising Dough program, we're excited to give back.
When you dine with us after 5:00pm on September 18th, 10 to 20% of the total dining sales will directly contribute to the NH Animal Rights League. To make this event a success, let's join hands, enjoy a fantastic meal, and make a positive impact together.
If you would like to learn more about the 900 Degrees Raising Dough program, please reach out to us at info@900Degrees.com.