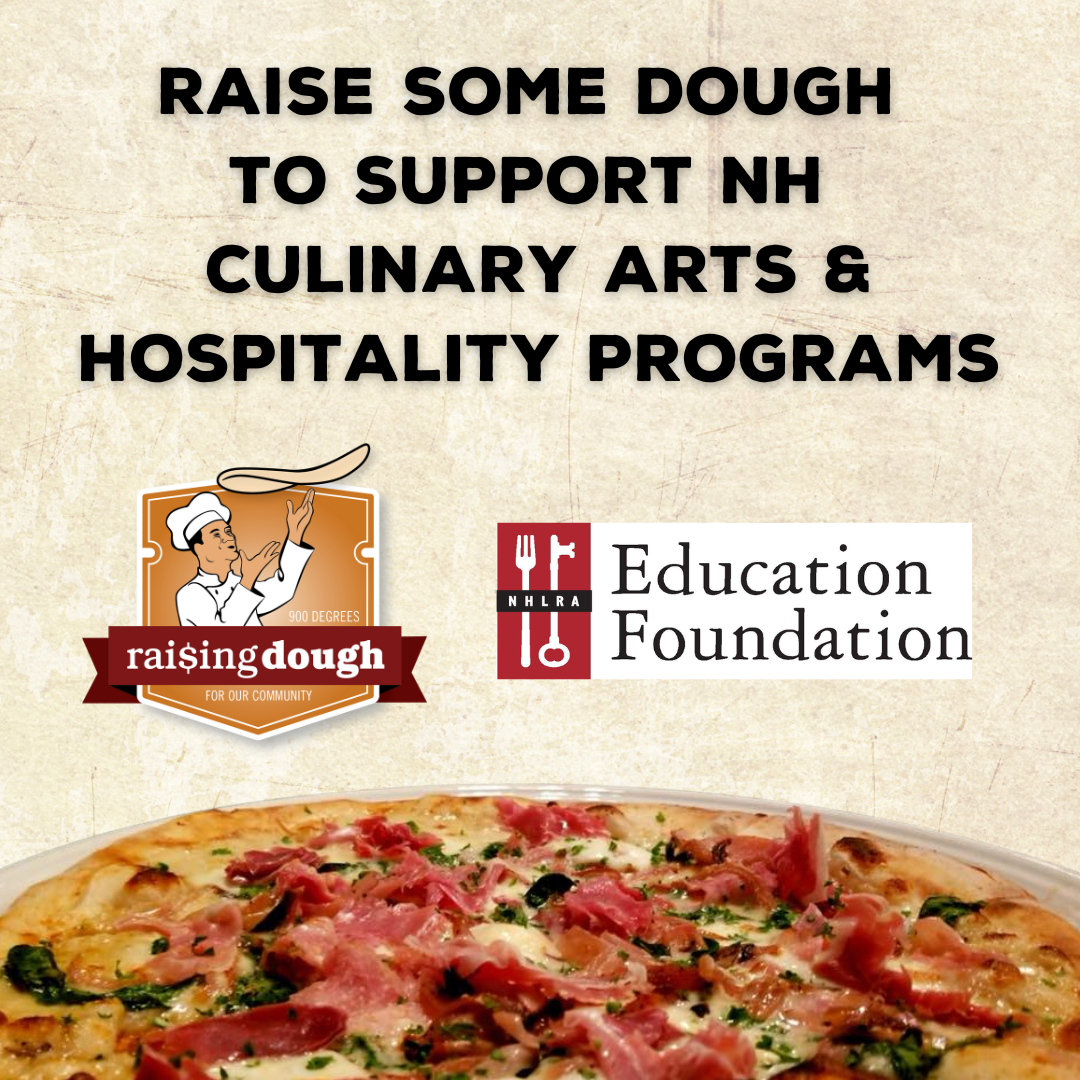 Raising Dough: NHLRA Education Foundation
Raising Dough: NHLRA Education Foundation
900 Degrees is hosting a Raising Dough event on Monday, October 24th, to benefit the NHLRA Education Foundation.
The New Hampshire Lodging & Restaurant Association's Education Foundation enhances the hospitality industry's service to the public through education, promotion of career opportunities, and community engagement. NHLRA supports our state's culinary arts and hospitality programs, provides scholarships, and offers grants through the New Hampshire Hospitality Employee Relief Fund.
Mark your calendars and come enjoy a fun evening of delicious food and drinks at 900 Degrees. As part of the Raising Dough program at 900 Degrees, a percentage of dining sales on October 24th will be donated to the NHLRA Education Foundation. Make sure to mention this fundraiser when you order.
Thank you in advance for supporting this great cause!